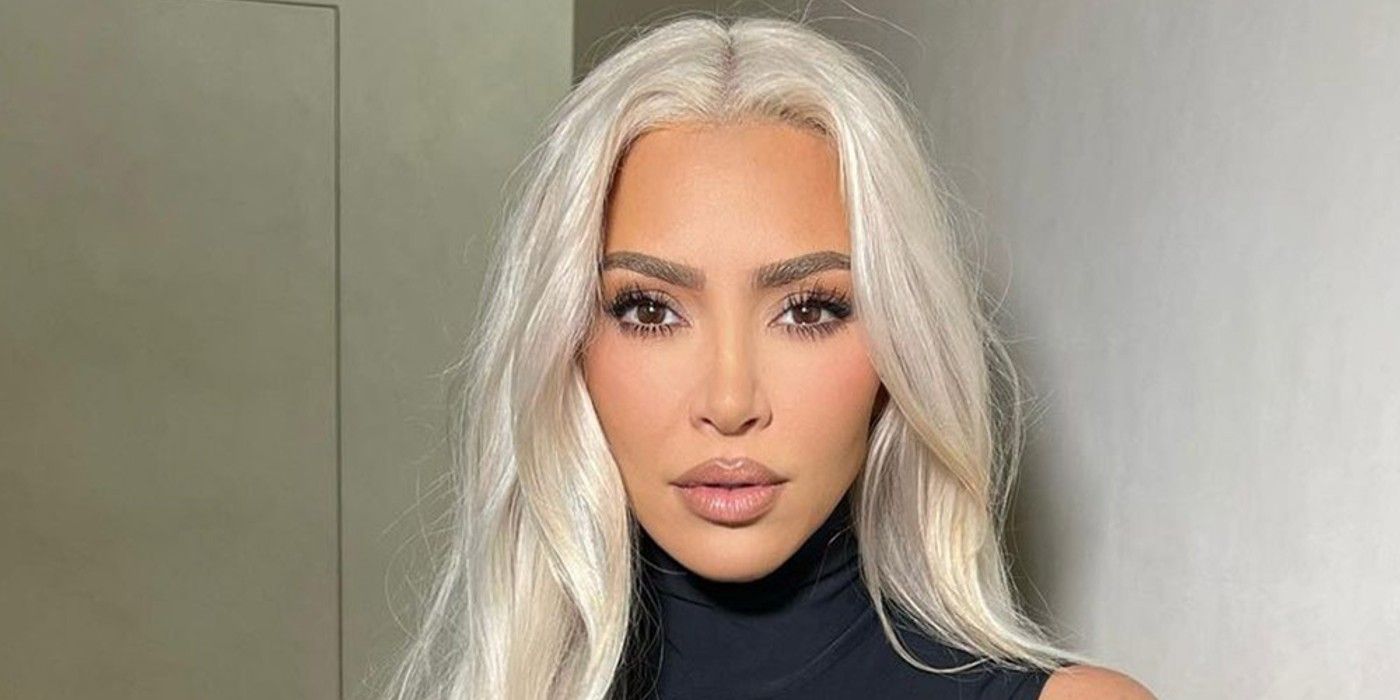 Why Kardashian Fans Care About Kim's Supposed Surgical Scars
Amid talk of rumored Kim Kardashian plastic surgery scars, fans are expressing their displeasure at The Kardashians star's alleged enhancements.
Kim Kardashian is under fire The Kardashians fans voicing their gripes with her recent skincare video, many believe it reveals her rumored plastic surgery. Kim posted a video last week promoting her new brand SKKN by sharing her skincare routine. The short clip gave fans a close-up of Kim's makeup-free face and features. It didn't take long for deep divers to post screenshots accusing the reality TV star of having post-surgery scars all over her face.
The KarJenners have been accused of going under the knife to perfect their looks. Kim is the front runner in her family when it comes to dealing with criticism over her alleged plastic surgery. Despite how long Kim has been accused of having plastic surgery to enhance her body, the SKIMS founder has always denied doing anything to her face and body besides a bit of botox. When asked at the keeping up with the Kardashians final meeting if the family promotes unattainable beauty standards, Kim, who doesn't plan on having any more kids, has apparently hinted that her family works hard at the gym and anyone could achieve the same results if they tried harder. "I think we get up, we do the job. We work", Kim told Andy Cohen.
Related: Why the Kardashians 'Step Away' From Tristan Thompson
Some fans are convinced that Kim had more than a few injections. Many believe that she played with the size of her buttocks through Brazilian butt lift procedures and did some work on her face. When Reddit user u/onlyacarryon reposted a clip from Kim's skincare video where she "surgical scars"were allegedly visible, fans couldn't help but call out Kim's supposed hypocrisy."The reason it's infuriating is because she's lying to her fans and the public about how reasonable/achievable her look is if only we got down to business", explained a Redditor. Many agreed and shamed Kim for apparently playing the role of the public"idiots"who can't notice the changes in his physical appearance over the years.
The 2007 version of Kim is very different from the superstar Kim Kardashian of 2022. Still, Kim and most of her family members attributed their change in appearance to simply growing up. While Khloé Kardashian admitted to getting her nose done and Kylie Jenner was the first to admit she had her lips filled in, no one else in the family has openly admitted to having done the work. . Kim says she only gets light botox injections, which she has since."ice". Kim also confirmed that she received laser treatments at night when her children were asleep."She wouldn't be dissected like this if she weren't such a liar. a little botox"," a Redditor said in reference to Kim's 2021 interview.There is nothing wrong with having plastic surgery. Don't lie about it"added another.
According The Kardashians fans, there's nothing wrong with Kim or any other celebrity going under the knife. However, it's more respectable when the public figure admits it instead of sidestepping the cosmetic work as part of God's plan. Kim will likely continue to avoid responding to rumors surrounding her physical appearance. But suspicions are only growing thanks to his recent promo video. If Kim wants to avoid plastic surgery claims, she might want to step back from the camera while filming her skincare routine.
Next: Why Fans Think The Kar-Jenners' 'Reign' Over Society Is Over
Source: u/onlyacarryon/Reddit
90 Day Fiancé Stars Who Changed Their Looks With Botox
About the Author