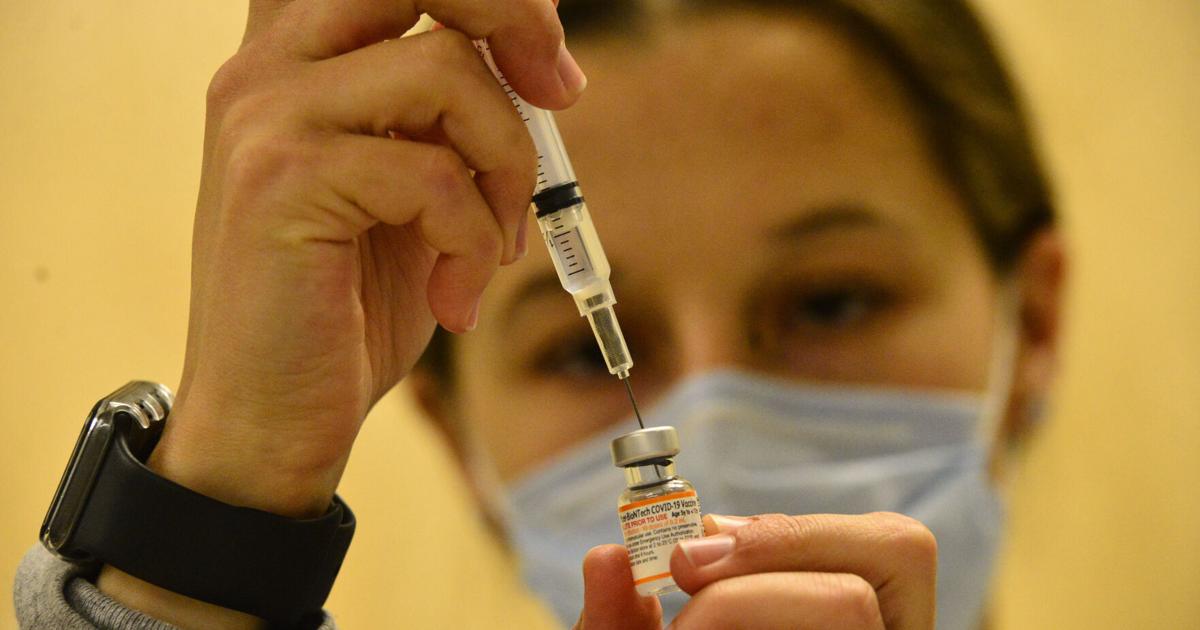 Wait times for specialist care listed in three agency reports | Local News
BRATTLEBORO – At two of the medical centers in southern Vermont, wait times to see a specialist range on average from 44 days at Brattleboro Memorial Hospital to 97 days at Southwestern Vermont Medical Center.
Statewide, average wait times varied depending on which specialist a patient needed to see, ranging from 29 days for general surgery to 140 days for dermatology.
These figures come from Vermont Wait Times Reportwhich was released Wednesday by the Social Services Agency, the Green Mountain Care Board and the Department of Financial Regulation.
"As a physician, I know that long wait times don't help anyone, patients or providers," said Dr. Kathleen McGraw, Chief Medical Officer of Brattleboro Memorial Hospital, at a forum in line organized by the Vermont Association of Hospitals and Health Systems.
Jeff Tieman, president and CEO of VAHHS, noted that providing health care in a rural state like Vermont "is extremely challenging."
"We all deserve to have access to the medical care we need when and where we need it," he said. "Unfortunately, especially here in Vermont, there just aren't always the right number of doctors, nurses and other staff in every specialty to make sure that always happens, it doesn't there just isn't."
The assessment that informed the report has been ongoing since August 2021, during a pandemic that disrupted health care delivery "in every way imaginable," Tieman noted.
The report used various methodologies to compare services and wait times for medical appointments, including a "secret shopper" survey of more than 1,000 phone calls between December 2021 and January 2022 to hospitals across the state. from "patients" seeking referral to a specialist.
"We are concerned about the secret shopper exercise, which was conducted during a major pandemic surge, and put unnecessary stress on hospital staff members at a very difficult time," Tieman said. . "It also produced results that may not be comprehensive, or at least a completely accurate reflection of wait times, given the large number of hospital staff who were absent at that time with COVID or in quarantine when these calls were made."
"These calls consumed valuable staff time as hospitals were inundated with patients, reducing services and experiencing historic staffing shortages due to COVID infections and quarantines," a VAHHS press release read.
In addition to secret buyer phone calls, the three agencies held public forums and solicited written experiences from patients. Medical providers across the state were also asked to contribute. The report also used health claim data and record audits.
"Providing medical care during COVID has been extremely challenging for all of our frontline staff, doctors, nurses and all of our other care providers," said McGraw, who is also a VAHHS board member. "In our most difficult times, we had to triage and limit some less urgent services in order to provide what was needed most. We postponed some elective surgeries in order to accommodate the most urgent surgeries while caring for inpatients covid."
At the same time, she said, hospitals across the state added telehealth infrastructure while creating procedures for COVID testing and vaccination.
Nevertheless, she says, the crisis "[has] made us stronger, more resilient than we ever imagined. And it confirmed our commitment to work tirelessly to do the right thing for our patients in the hospital, in the [emergency department] and on an outpatient basis.
Vermont has a network of 14 nonprofit hospitals that work collaboratively, McGraw said.
"With all of this focus and collaborative response, Vermont has been able to lead the country in response to the pandemic, more vaccination, more testing, less death," she said, while acknowledging that state hospitals need to develop strategies to reduce the wait. times.
"Data from the Vermont State Wait Time Report highlighting the barrier to accessing certain specialties in the Bennington area is both concerning and requires action," said Tom Dee, CEO from SVMC. "This has been an ongoing challenge for SVMC and other hospitals across the country."
Dee noted that there are many unique issues for Vermont, such as the state's aging population and changing demand to expand the right services, as well as recruiting specialty doctors and nurses. In a rural area.
"The pandemic has exacerbated this problem, in the same way that the lack of housing and the shortage of staff have become obstacles," said Dee, who said that SVMC "has worked tirelessly" to develop its services in order to respond. the needs of the communities we serve.
"Our growing partnership with Dartmouth-Hitchcock Health is a strategic effort to reduce wait times that date back nearly 10 years," he said. "Over the past two years, we have recruited approximately 20 physicians, physician assistants and nurse practitioners who practice the specialties listed in the report, including endocrinology, gastroenterology, general surgery, gynecology, neurology, orthopedic surgery, pain management, pulmonology and urology – a rate higher than at any time in the past decade. "
The report details a series of recommendations to reduce wait times. Chief among them is that the Department of Financial Regulation seek authorization from the Vermont Legislature to systematically collect wait time data and make it available to the public. The move would make Vermont unique among states in overseeing this issue, the VAHHS press release said. Currently, only veterans hospitals regularly publish wait time estimates.
Other recommendations in the report include asking hospitals and healthcare entities to prioritize wait times at the highest levels, coordinate to share effective strategies, and make operational changes to speed up the process. referral.
"If there's a silver lining here, it's that we can use this moment to reshape the health of our communities," Vermont health care reform director Ena Backus said in a press release. of the three state agencies.
The VAHHS press release noted that hospitals are leading with hundreds of efforts underway to address staffing shortages, improve care and reduce wait times. Here are a few examples: the UVM health network's comprehensive multi-year action plan on access; and Brattleboro Memorial Hospital's Accelerated Certified Physician Assistant partnership with the Community College of Vermont.
"Obviously the problem of access to specialties is complex and will not be solved quickly or easily," said Douglas DiVello, president and chief executive of Grace Cottage Hospital in Townshend, who was not mentioned. in the report.
"It may be because we are the only hospital in the state that does not provide specialty services such as cardiology, dermatology, etc.," he said.
DiVello said looking at the report, it doesn't look like Grace Cottage was considered at all.
"It would have been a nice courtesy if the report had been shared with hospital leaders before it was made public," he said. "Unfortunately, I only had access to the report after it was publicly presented."
Grace Cottage was not included because it mainly offers pediatric care and primary care, neither of which was interviewed, according to the team that compiled the report, said Stephanie Brackin, head of management of the information for the Vermont Department of Financial Regulation.