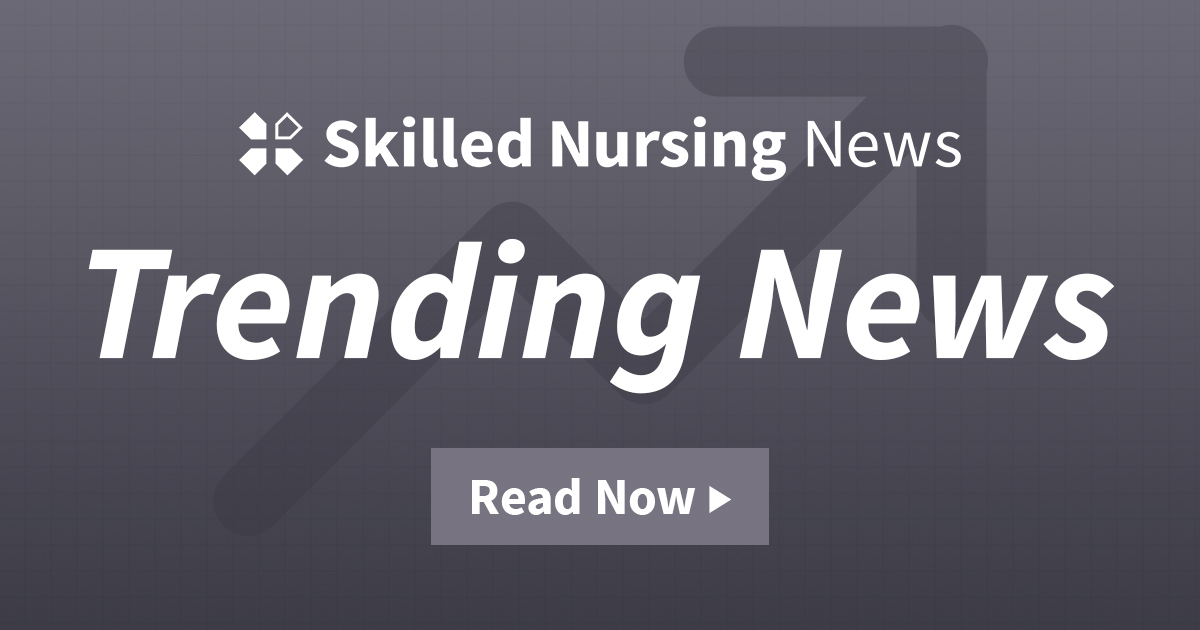 Marquis Chronic Disease Initiative Creates 'Mini-Hospital Environment' to Address LTC Gaps
Marquis Health Services plans to launch a chronic disease initiative in early 2022 focused on nephrology, pulmonology, cardiology, pastoral care, palliative care and infectious diseases, with the aim of filling what the operator sees gaps in post-acute and long-term care.
Marquis, based in The Brick, New Jersey, is currently evaluating and qualifying facilities to participate in the initiative, according to Jennifer Hertzog, vice president of marketing and business development for Marquis.
"In any market where we operate a qualified nursing facility, our first step in the market is to meet with our hospital partners to understand unmet needs," Hertzog said. "Relations with hospitals are an important driver for us in terms of starting point, in terms of specialization. "
Hertzog cites its Woodbine Rehabilitation & Healthcare Center facility as a good example of what the ground-level initiative will look like – the Chronic Kidney Disease Management (CKD) program at the Alexandria, Va., Center is helping residents CKD of the 307-bed facility manage their condition with the help of Dr. V. Bala Subramanian, a nephrologist affiliated with the Inova Health Systems Regional Hospital.
"In our context, we have created a life scenario where patients living with chronic disease have the possibility of being taken care of by specialists, the possibility of participating in disease-specific education provided at the center," a added Hertzog.
Specialists are chosen based on what acute care settings see in the community.
"Yes [the hospital] suggests that there are significant gaps in the renal continuum, this will be a priority area for us. So we're kind of following their lead, and we're partnering with those initiatives, "noted Hertzog, adding that approximately 75% of Marquis's specialty programming efforts are supported by specialists from the regional hospital alliance.
Drawing on this Inova "clue", Marquis plans to open an internal hemodialysis unit in Woodbine to further meet the region's kidney care and service delivery needs, Hertzog said.
"This provides the full support that I thought the industry lacked, to be honest, and I think there are many very forward-thinking organizations like Marquis who brought in specialists in-house, creating our own mini. -hospital environment, if you will. "Hertzog explained." Where we lacked focus was supporting the full picture of chronic disease. "
About 65% of Marquis' 41 qualified nursing facilities are already eligible for the initiative, with multi-specialty talent existing in-house – participating SNFs must have a cardiologist, pulmonologist and nephrologist on staff, as well as palliative medical support via a doctor, an assistant doctor or nurse practitioner and a minimum of pastoral presence three days a week.
Coupled with the Marquis initiative, the Centers for Medicare & Medicaid Services (CMS) on Oct. 29 announced their own plans to take action to address health equity gaps among people with end-stage kidney disease. (IRT) and IRC.
CMS introduces ESRD Quality Incentive Program (QIP) and changes the Choice of Treatment (ETC) model, and increases ESRD Prospective Payment System (PPS) rates.
Rule changes encourage dialysis service providers to reduce disparity rates between dialysis patients and kidney transplant candidates; this is one of the first CMS Innovation Center models to directly address health equity, CMS said in a declaration.
"Enabling dialysis providers to offer more dialysis treatment options to Medicare patients will catalyze better health outcomes, greater independence and a better quality of life for all patients with kidney disease," CMS administrator Chiquita Brooks-LaSure said in the statement.