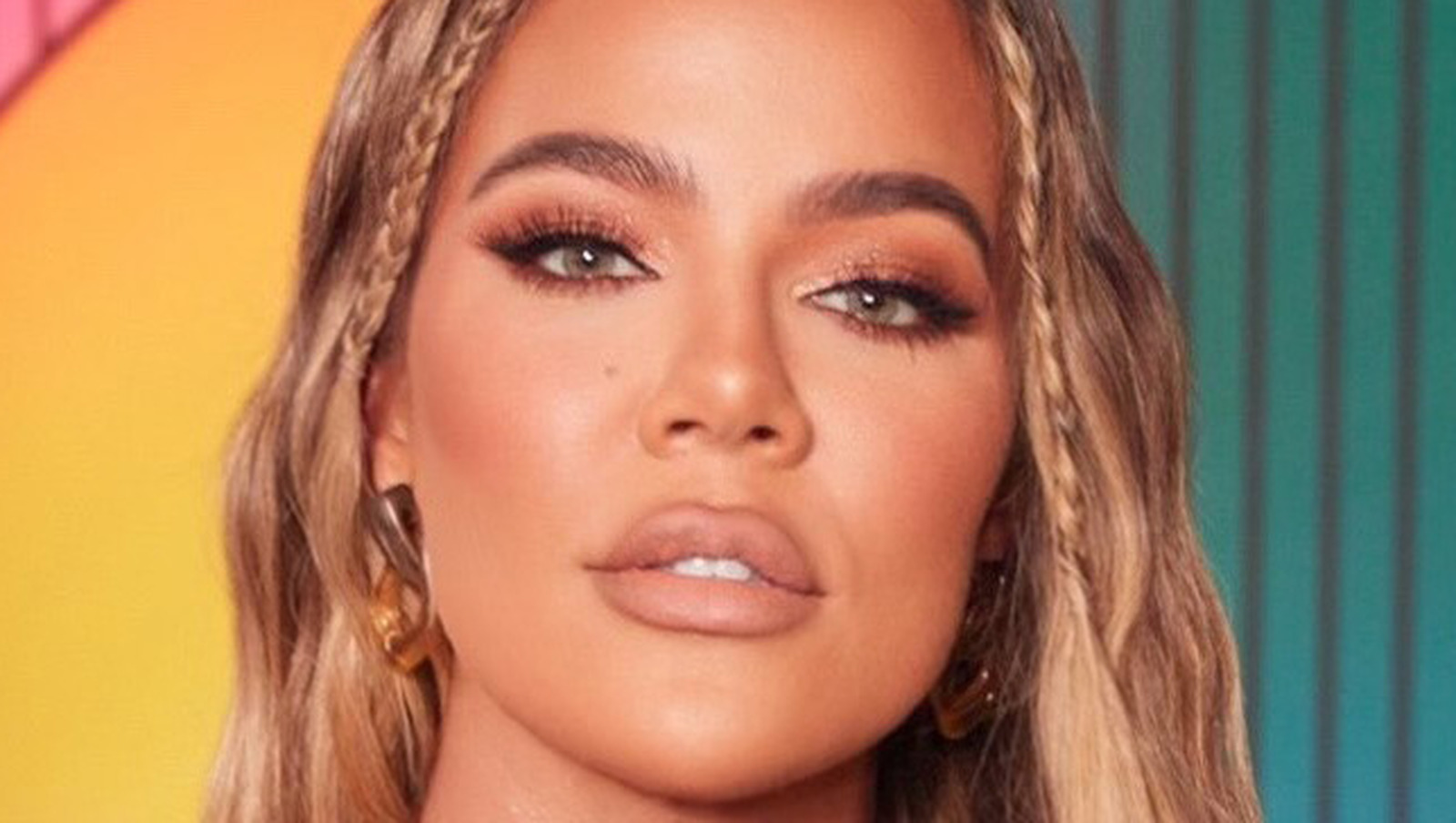 Khloe Kardashian's extreme new look has fans talking
On Friday, Khloe Kardashian shared two selfies and a video of herself at her Los Angeles home to her Instagram account. In the photos and video, Kardashian can be seen wearing a figure-hugging gray turtleneck dress with a slicked back and a dramatic updo. "I rarely post in real time…I took this months ago," Kardashian captioned the Instagram post. While many people praised the reality TV star for her beauty in the comments section, one user commented, "That's scary," and over 400 other users seemed to agree with that sentiment, liking the user comment on Kardashian's post.
Kardashian has faced her fair share of internet trolls in the past. In June 2021, she responded to a Tweeter in which a user slammed her for using a drug to treat her migraines and for having "so much plastic surgery they look like an alien". "Sorry you feel like this. You have every right to block/mute me. I try to help a lot of people who are suffering in silence. [You are] completely entitled to your opinions. Just as I am mine. I don't think you should consider yourself a feminist if you attack a woman without provocation." Kardashian repliedreferencing the piece of the Twitter user's biography in which she states that she is a feminist.