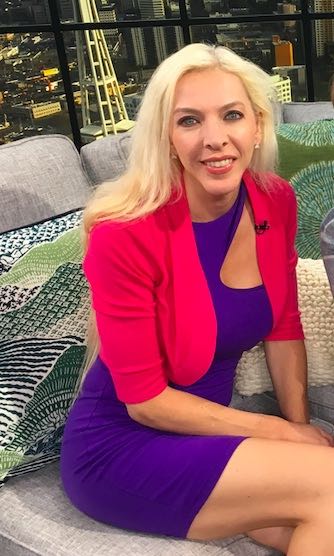 Expert Dr. Kristine Brecht Talks All Things Skin Tightening
Burien, Wash., May 14, 2022, ZEXPRWIRE, Dr. Kristine Brecht offers a variety of treatments such as liposculpture, facelifts, fat transfers and more at Aesthetic Rejuvenation. One of the most sought after treatments is skin tightening. After losing a substantial amount of weight, many women and men seek out skin tightening because although it is great to achieve patients' weight loss goals, already stretched skin often remains droopy and saggy. Women also experience the problem of loose skin after the child is born, they are able to lose the baby's weight but their stomach still does not look the same and the appearance of loose and wrinkled skin is related.
Dr. Kristine Brecht is a highly experienced cosmetic surgeon with over two decades of specialized training and experience in the field. After completing her plastic surgery fellowship from the University of South Florida, she served as president of the American Society of Liposuction Surgery and a board member of the American Academy of Cosmetic Surgery. Dr. Brecht has also held many leadership positions within the medical community, including serving as President of the World Liposuction Congress in 2017. She has spoken at numerous conferences over the years regarding procedures and techniques. cosmetics, and remains dedicated to educating patients and surgeons on the latest advances in cosmetic surgery. Dr. Brecht is constantly learning new techniques and technologies that advance her practice and bring the best results to her patients.
Aesthetic rejuvenation offers different options for skin tightening; surgical and non-surgical and is the go-to company for skin tightening in the North West region. Thanks to the innovative ReLift ultrasound technology, they can tighten the skin of the neck and face without surgery. They can also tighten the skin of the upper eyelid in a non-surgical way, sparing the patient the surgical scar and downtime associated with surgery. During a consultation, clients can tell the Aesthetic Rejuvenation team which area of ​​their body they would like to firm up, and we will customize a treatment just for them.
Dr. Kristine Brecht says, "Our technology is safe and effective, and it will make you look younger and more confident.
Each person is different and the amount of loose skin will determine if surgery is needed. Surgical options include tummy tucks, arm lifts, leg lifts, neck/face life; it all depends on the desired results and the amount of loose skin.
Something less invasive would be Dr. Brecht's favorite, a combination of Renuvion and ultrasonic (Vaser) liposuction. It's also a great option for those with extra weight they're looking to reduce and areas they want to sculpt and shape. Liposuction with internal ultrasound will cause fat to deflate and some skin tightening at the same time through small incisions, so small that stitches are not necessary. Renuvion Skin Tightening Technology can be used at the same time to shrink the skin through these tiny incisions. This procedure is perfect for those who want to tighten their skin and eliminate excess fat in just one visit. Renuvion Skin Tightening in combination with Vaser Liposuction is the best combination of body contouring and skin tightening technologies performed in one procedure for truly dramatic improvement that we offer our patients. Downtime is approximately 1-2 days, with no lifting or activity restrictions after that.
Having the best ultrasound and Renuvion technologies in the field of cosmetic surgery has allowed Dr. Brecht to offer additional skin tightening options to his patients.
Aesthetic Rejuvenation is open and ready to treat patients and help them achieve their goals, whoever and wherever they are. Call them today to schedule a free consultation!