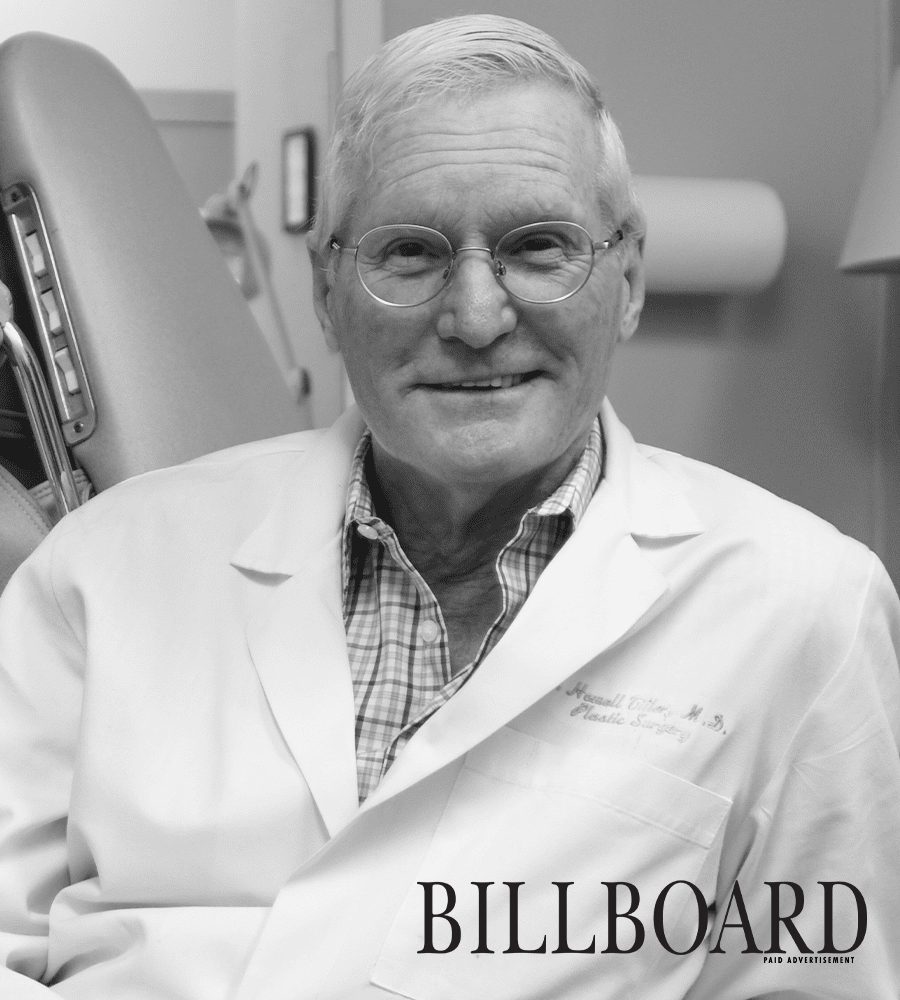 Dr. Howell Tiller, pioneer of cosmetic surgery
"When I got into medical school and then into general surgery training, I was mostly interested in plastic surgery," Tiller said.
During his career, Dr. Tiller has had the privilege of working with many wonderful patients, many of whom are household names, celebrities, and more.
"But to me, each of my patients is a celebrity in their own right, and I'm humbled and honored that they chose me and my office to work in," he said.
Dr. Tiller began his career in cosmetic plastic surgery in 1985 outside of Washington DC at the National Naval Medical Center, where he performed cosmetic and reconstructive procedures on serving and retired members of the United States Armed Forces.
There he cared for then-President Ronald Reagan as his personal surgeon. Empathically, Tiller does not reveal the names of any of his patients, known or not. But the White House has released details of the president's treatment. Tiller and his colleagues "worked to remove the skin cancer from a very delicate area of ​​the president's face," Tiller recalled. "Let me just say President Reagan was the kindest, most considerate person (and he was the patient!) I ever worked with," Tiller said. "As we set him up on the operating room table for his procedure, he and I chatted about horses and other interests we had in common…such a nice person!"
In 1988, Dr. Tiller retired from active duty as Commander of the United States Navy and became Director of Cosmetic Surgery at Watergate. Seven years later, Dr. Tiller opened a cosmetic surgery practice in Miami, Florida. He also opened the South Beach Cosmetic Surgery Center, where he has performed thousands of cosmetic procedures, including body augmentations and face and body lifts.
In 2016, Dr. Tiller returned to the place he calls home – Pensacola, Florida – and opened Pensacola Cosmetic Surgery and currently serves as Medical Director at Emerald Coast Med Spa in Navarre.
Tiller and his twin brother Allan were born in Milton but lived and grew up in Pensacola with the rest of his family. He went to Pensacola Junior College and the University of West Florida, then to medical school at the University of Louisville, but also planned to make his hometown his last stop.
"I really like being back home," Tiller said. "I live in an old house in downtown Pensacola, walk to my office just off Palafox, perform surgeries at Baptist Hospitals, West Florida, Ascension Sacred Heart in the most beautiful and most nice little town in America!"
Body implants for men and women are Dr. Tiller's specialty. It can shape the following areas: face, chest, biceps/tricep, latissimus, deltoid, sartorius, abdominal, glutes, quadriceps, calf and Dr. Tiller's Six-Pack Abs.
His successful 37-year career made Dr. Howard Tiller a pioneer in cosmetic surgery.
Tiller is internationally recognized as a leader in cosmetic surgery for both men and women and regularly attends medical conferences as a guest to present his unique surgical procedures. He pioneered muscle augmentation, specializing in biceps/triceps, chest, abdominal, gluteal and calf implants.
Tiller says surgeries are his favorite part of his job.
"But what makes surgery so important and fun/interesting for me is my connection with my patients," he said. "Getting to know them, trying to understand their goals and being a part of their lives – all of this lets me know that what they want may seem superficial, but it's important…and I take it very seriously."