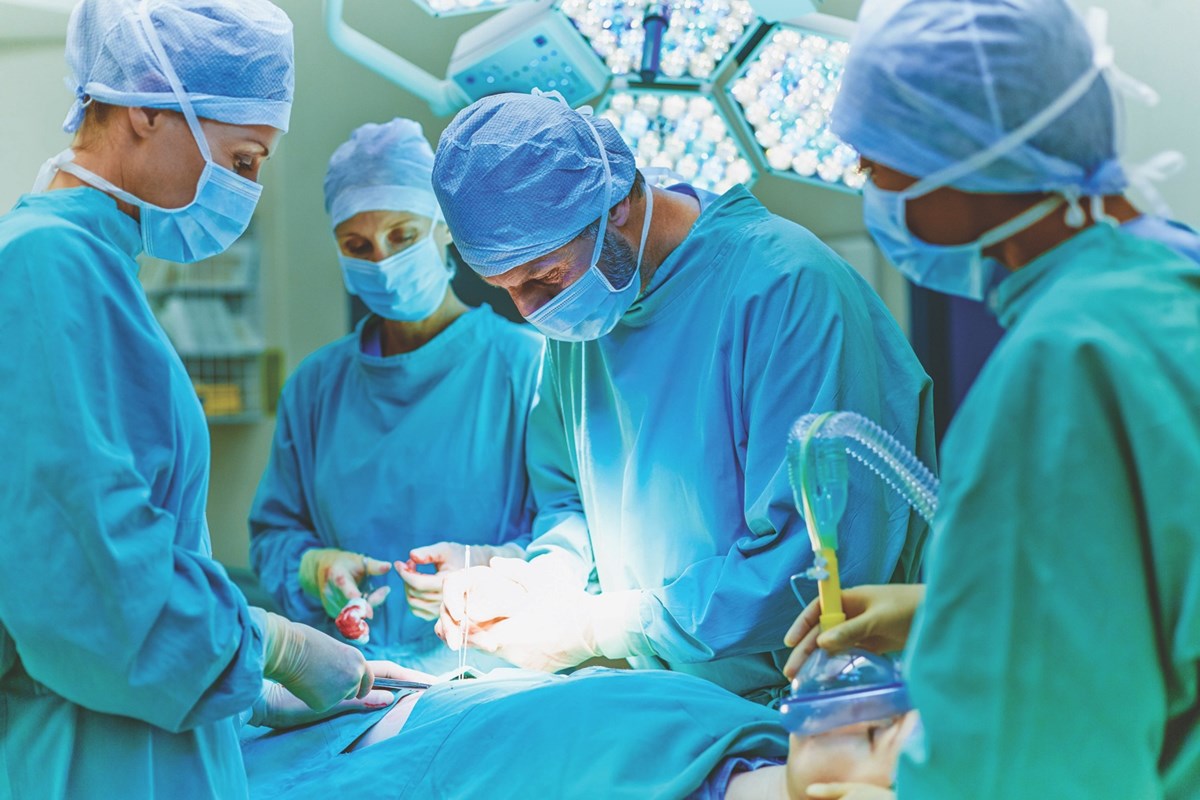 Deployment of the AHS automated call service for non-emergency surgeries in the North zone
In an effort to reduce wait times for elective surgery in the province, Alberta Health Services (AHS) has launched a pilot program that will see robocalls delivered to patients in the North Zone, starting this month- this.
In an effort to reduce wait times for elective surgery in the province, Alberta Health Services (AHS) has launched a pilot program that will see robocalls delivered to patients in the North Zone, starting this month- this.
The program was originally announced in 2021 and was first rolled out in the Edmonton area, which saw a 5.6% reduction in wait times in the area, according to AHS. By rolling out the service to other areas of the province this month, the goal is to reduce wait times even further, said Shelly Willsey, AHS North Zone communications director.
"By validating provincial and zone surgical wait lists through surgical confirmation with patients, wait lists are expected to improve by up to 10% across the province," she explained.
The automated service is part of the Alberta Surgical Initiative (ASI), a partnership between AHS and Alberta Health that aims to reduce long wait times at health care facilities across the province. The surgeries included in the robocalls are "patients listed for plastic, vascular, orthopedic, ear, nose and throat (ENT) and ear, nose and throat surgery," according to AHS.
Urgent surgeries will not be included in the program.
AHS staff aim to contact "up to 350 patients a day" by leaving voicemails in the log system for elective surgeries. Through the program, patients are able to know when their surgeries are scheduled while improving healthcare needs and delivering surgeries within "clinically appropriate wait times," Willsey said.
In the North Zone, for example, wait times for 90% of elective tonsillectomy surgeries in July for four patients were completed in 33 weeks, while 99 surgeries provincewide were completed in 58 weeks. At the same time in 2021, two North Zone patients requiring elective surgery waited 54 weeks, while province-wide, 101 patients waited 53 weeks.
Automated calls
While the pandemic has posed a challenge for surgeries, the automated call list is one feature that has streamlined services, according to AHS. The provincial health authority says patients can only expect to be asked to confirm their date of birth and health insurance number, Willsey said.
"As part of the waitlist status confirmation process, our team will ask for each patient's date of birth to confirm their identity. AHS will never ask for financial information or personal information other than provincial personal health number or date of birth during these calls.
Patients who miss calls or do not contact the surgical wait list management team that operates the system, or those who wish to speak directly to a doctor, will be provided with support and options, he said. -she explains.
"The Surgical Wait List Management Team will attempt to call and speak with all of these patients about their status on the wait list. If a patient wishes to be removed from the waiting list, he can also contact his surgeon or treating physician directly. Patients who hang up will not have their waitlist position affected.
All calls will follow a script available online for patients to confirm the validity of the phone call, she said.
Security
Although the initiative aims to support patients, there is an opportunity for patients to be taken advantage of by potential scams.
Given the robocall service and the potential for outside sources to take advantage of patients in need, the service's script information and callback option could be beneficial, according to Kellieka Formanek, media relations officer of St. Paul RCMP.
With many phone scams reported regularly, it is important to protect private information.
"There is always a chance that [the script] could fall into the wrong hands and someone else uses this script. But the idea behind [having a script] is a good protective measure," Formanek acknowledged.
For people awaiting surgery who may be in a particularly vulnerable place, it is essential to ensure they are not taken advantage of, she said.
"I think these people are a bit more vulnerable because they're waiting for these surgeries, so they might be more willing to believe whatever comes on their phone, whether it's true or not."
Always contacting AHS if someone is suspicious about a phone call is best practice.
"Never give out personal information," says Formanek. If a person is nervous about a phone call, they are encouraged to end the call and call back to verify that it was AHS who called them.
To access information on wait times for surgeries in the province, visit the Alberta Wait Times Reporting website.