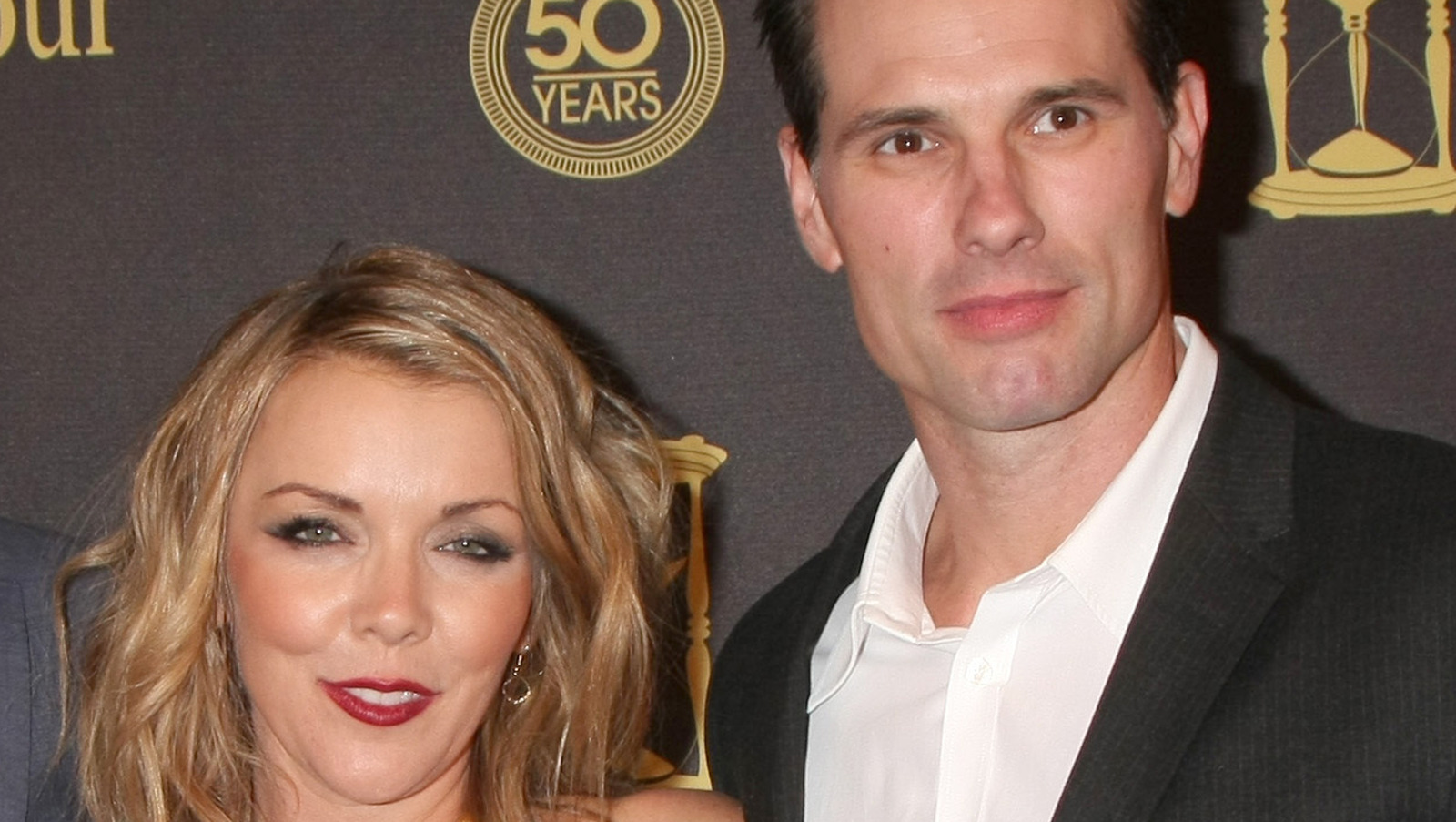 Days of Our Lives Relationship Timeline: Austin and Carrie
Longtime "Days of Our Lives" viewers might recall that Carrie Brady (Christie Clark) is the daughter of Roman Brady (Josh Taylor) and Anna DiMera (Leann Hunley) (via Soaps In Depth). However, Carrie built a strong bond with her stepmother, Marlena Evans, when she was a child. Carrie first met Austin Reed (then Patrick Muldoon) as a young adult in 1992 when he moved into the apartment next to hers. Austin was a young and fit boxer who instantly caught the eye of Carrie (via Soap Opera Digest).
It was later revealed that Austin is the brother of Billie Reed (Lisa Rinna) and the son of Kate Roberts (Lauren Koslow). Carrie befriended Billie and the two women moved in together. Of course, that meant Carrie and Austin were seeing each other more often. As Carrie and Austin began dating and falling in love, his boxing career took a toll on their romance. While things were rocky, it wasn't until Carrie suffered a horrific stroke and had acid thrown in her face that things turned sour for the couple, per Soaps in Depth.
At the time, Roman told Carrie that if she didn't call things off with Austin, he would have to stop her. So she pushed Austin away, despite her love for him (via Soap Central). Meanwhile, Carrie's sister, Sami Brady, had developed a huge crush on Austin and vowed to steal it from her big sister. When Carrie and Austin broke up, Sami wasted no time trying to win Austin's heart.