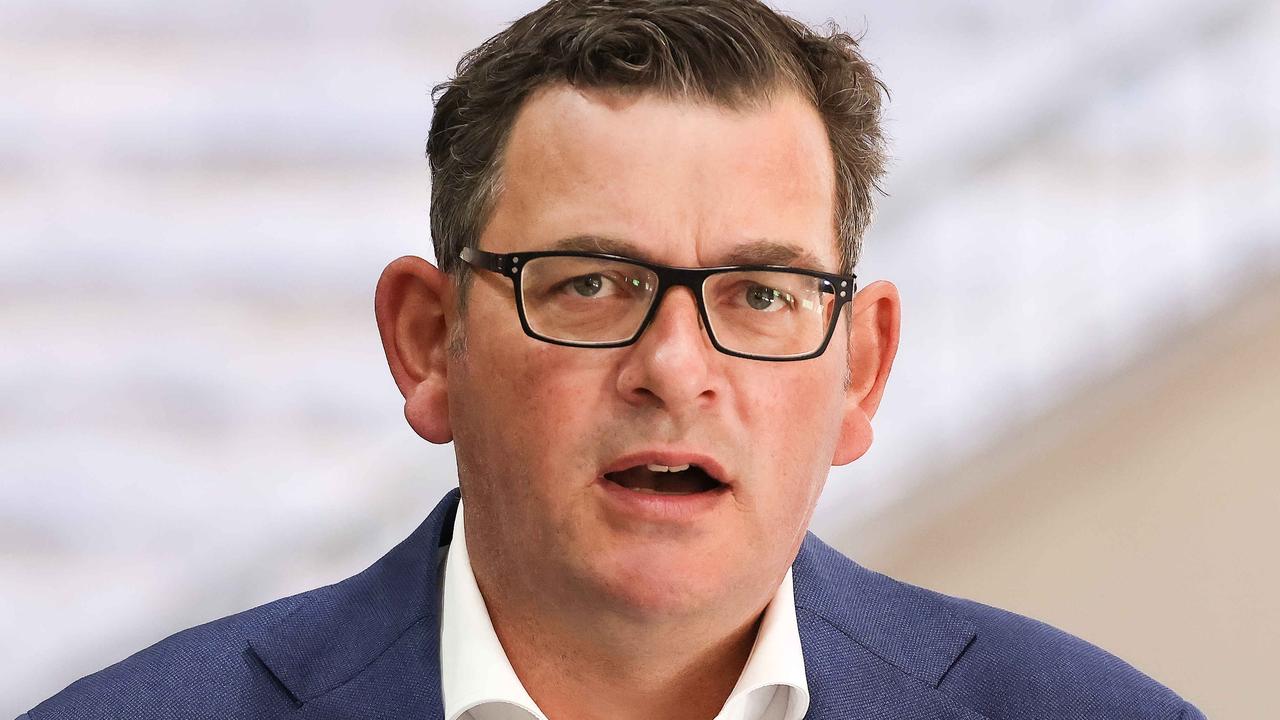 Covid-19 Victoria: State records 13,091 new cases and 14 deaths
Victoria Premier Daniel Andrews has responded to calls from leading surgeons to reverse a temporary ban on elective procedures.
Victorians awaiting elective surgeries will have to wait longer, despite pleas from surgeons to bring them back into the operating room.
Following public calls by surgeons to repeal the 'blanket ban' on elective surgeries, calling it a 'blunt tool' that left people in long-term pain, Victoria Premier Daniel Andrews said that there was more to consider than the request of a few.
"As soon as we can get out of Code Brown (emergency declaration), as soon as we feel it's safe and we have significant capacity to resume services, that's exactly what we'll do," Ms. Andrews on Sunday. .
"With the utmost respect for the surgical community, they do some of the work, they have to be supported by teams of people.
"It is very rare for a surgeon to provide care to a patient. Even a day procedure, there are other team members and those other members are very much needed at this time.
"We employ all kinds of people in different ways. But we have significant pressure in the system.
Mr Andrews' comments come after the president of the Victorian branch of the Australian Orthopedic Association, Adrian Trivett, criticized the ban on elective surgery.
"There's no doubt that the system has the ability to pursue certain surgeries that are absolutely not life-threatening, but they cause disability and pain and they go untreated," Dr. Trivett said.
In a similar vein, gynecologist Simon Gordon said his patients with endometriosis suffered from "chronic, severe pain" while he sat at home.
"I'm at home mowing my lawns and turning on the coffee machine. Patients come to me and I say, "Look, I'm not allowed to operate," Dr. Gordon said.
"Everyone is in the same boat and none of us are doing anything particularly useful… We are sitting around doing very little when we could be operating."
Mr Andrews said there was "significant pressure" in the hospital system which required prioritisation.
"We want the sickest patients to be treated the fastest, and that's exactly what metrics are for," Andrews said.
"They are constantly being screened, and if we all go out and get our third dose, if we get our kids vaccinated, if we self-isolate when we need to, we'll get those services back up as quickly as possible."
Victoria recorded 13,091 new cases of Covid-19 and 14 deaths on Sunday, with the health chief revealing the state's Omicron peak had "very likely" passed.
There are 1,002 infected people in hospital, including 120 in intensive care and 44 on ventilators.
The state saw a further drop in cases after 16,016 were recorded on Saturday, down from 18,167 on Friday.
Chief Health Officer Brett Sutton was quick to respond after the numbers were released on Sunday, saying the state's recall blitz was "going very well."
"A spike in cases most likely behind us," he wrote.
"ICU cases and deaths have not peaked, but we hope they will stabilize soon."
Over 93% of eligible Victorians are fully vaccinated, while there are a whopping 191,058 active cases.
A total of 32,435 PCR tests were performed on Saturday and 27,051 vaccines were administered at state centers.
Over 31% of Victoria's population over the age of 18 have received their booster shots.
"Booster blitz is doing very well," Professor Sutton said.
Professor Sutton's comments echoed those of Covid commander Jeroen Weimar on Saturday, who said infections "do not appear to be increasing".
"The numbers are high, they are high numbers by any standard, especially given the pace we had last year and the year before," he said.
"If I look at the NSW figures they are following a similar trajectory. We are in the summer period and there are a lot of people on vacation, a lot of people not going out as much as they otherwise would. Let's see what happens after Australia Day.
Mr. Weimar said the state was in a different position from the initial spike in early January.