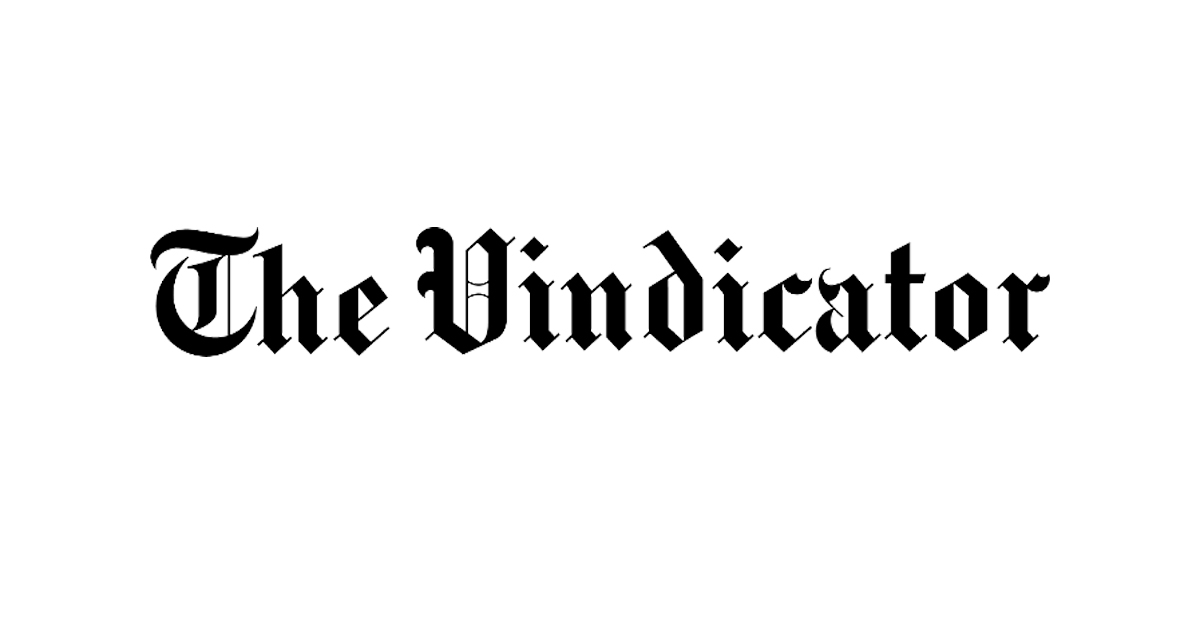 Business Briefs | News, Sports, Jobs
BORZA NAMED "NOTABLES": Jessica Borza, executive director of the Mahoning Valley Manufacturers Coalition, is among 25 people named by Crain's Cleveland Business for its 2022 "Notables in Manufacturing."
Crain's said the winners "are a diverse representation of hard work and commitment. In their various efforts in manufacturing, they are creating jobs, stimulating the economy and pointing to the future – all while standing on the shoulders of those who have done the work in the past.
The nomination noted that the Ohio Manufacturers Association views the coalition as a model for partnerships with the manufacturing sector in the state. In recent years, Borza has worked with the association to help these types of partnerships grow in Ohio, and funding for them has been included in state budgets.
RECOGNIZED LOCAL HOSPITAL: Mercy Health-St. Elizabeth Youngstown Hospital received the Gold Get with the Guidelines-Heart Failure award from the American Heart Association. The recognition acknowledges Mercy Health's commitment to improving outcomes for heart failure patients, leading to reduced readmissions and more healthy days at home.
The award is given to hospitals that demonstrate a commitment to treating patients according to the most current guidelines, as outlined by the AHA.
St. Elizabeth Youngstown Hospital is also recognized on the AHA's Target: Heart FailureSM Honor List. Honor Roll hospitals meet specific criteria that improve medication adherence, provide early follow-up care and coordination, and improve patient education. The goal is to further reduce hospital readmissions and help patients improve their quality of life in managing this chronic disease.
Additionally, the hospital received the Target: Type 2 Diabetes Honor Roll from the AHA. Target: Type 2 Diabetes aims to ensure that patients with type 2 diabetes, who may be at higher risk of complications, receive the most up-to-date, evidence-based care when hospitalized due to heart disease or stroke.
WRHE GRADUATE TWENTY: Western Reserve Health Education (WRHE), a teaching affiliate of Trumbull Regional Medical Center, Sharon Regional Medical Center and Hillside Rehabilitation Hospital, recently celebrated 20 resident graduates.
Residents represented several specialties, including family medicine, internal medicine, and surgery. During the ceremony, awards were presented to the following residents and faculty:
• Fellowship — Karla Luketic, surgery, first; Shyam Poudel, internal medicine, second; and Noha Soror, internal medicine, third.
• Quality and Performance Improvement Award—Joseph Miladore, Family Medicine, First; Emma Sayre, family medicine, second; and Ravi Patel, family medicine, and Sajni Patel, MD, family medicine, third.
• Case Report Awards — Allen Tsai, Surgery, First; Nimit Dalal, internal medicine, second; and Ruben Neris, surgery, third.
• Above & Beyond Faculty Award — Shyam Bhakta, interventional cardiologist at Trumbull Regional Medical Center.
• Healing Heart Heroes — Arooj Ahmed, Poonam Choudhry, Sonali Koirala, Love Shah, Krutarth Pandya, Janki Patel, Pratik Saha, Roshani Shrestha and Muhammad Fahad Khalid, all in internal medicine, and Rebecca Myers, registered nurse in research.
• Core Competencies in Internal Medicine Award — Arooj Ahmed, Patient Care; Shyam Poudel, medical knowledge; Frank Santana Martinez, practice-based learning enhancement; Noha Soror, interpersonal relations and communications; Rajvee Patel and Subarna Gautam, professionalism; and Parth Shah, system-based learning.
The program also welcomed 25 new medical residents who began practicing under the supervision of board-certified medical teachers and advanced medical residents. These new medical residents were selected after a vetting and interviewing process of more than 8,000 applications from US medical students and physicians around the world.
CLEVER PICKED: The Akron Chapter of the American Advertising Federation (AAF-Akron) has selected Clever, a Youngstown marketing agency, as its 2023 Design Partner for the American Advertising Awards to be held February 24, 2023 at the Akron Civic Theater. .
Clever will design the theme and create all the promotional material for the big annual event.
The agency is led by Whitney Burd, Tony Marr and Adrienne Sabo.
New companies
NEW STORE AT THE MALL: BoxLunch, a pop culture gift shop featuring officially licensed apparel, accessories, collectibles, beauty products, homeware and novelty items, is the newest store to open at Southern Park Mall.
BoxLunch's civic mission is "Get Some. Give back." For every $10 spent at the store, BoxLunch will donate a meal to Feeding America, a national hunger relief effort. The Mahoning Valley Second Harvest Food Bank will receive a percentage of donations raised directly. at the store.
RESTAURANT OPENING: Swensons Drive-Ins is open at Boardman at 1247 Boardman Poland Road.
The restaurant is the Akron-based brand's 19th location, but the first in the Mahoning Valley.
To help mark the opening, Swensons and the community raised $4,000 for the Boardman and Poland athletic departments.
SALON OPENING IN HOWLAND: Wilden Beauty will be Howland's newest salon starting today.
The full-service salon, owned by Nicolette Wilden, will open with hairstylists, manicurists, esthetician, massage therapist and spray tan specialist. There are also plans to have eyelash technicians, makeup artists and more in the future.
Wilden Beauty will also have its own full line of products.
people in motion
MILLWOOD, INC. ADDS ITS BEST PEOPLE: Vienna-based Millwood, Inc., a provider of pallet and unit load technologies and custom material handling systems and solutions, has hired Tom Paskert as Chief Financial Officer and Executive Vice President.
Paskert previously held this position with the company for 15 years as part of the executive team leading the company through its operational, financial, process and systems growth and development.
Craig Gretter, who has held this position for the past 10 years, will be leaving Millwood to pursue other opportunities.
PREMIER HIRES TECH DIRECTOR: Youngstown-based Premier Bank has hired Chuck Lorenz as senior vice president, chief digital technology officer.
Lorenz, who has over 26 years of experience in the technology industry, has spent the past 15 years in various roles at M&T Bank in Buffalo, NY.
At M&T, he led the online and mobile banking teams for several years through multiple platform conversions. His experience also includes leading teams in digital imaging, collateral management, financial and business systems, human resources, information security, fraud detection and interdiction.
In his new role, he will lead the organization's digital technology space, working closely with various lines of business to better deliver digital capabilities and solutions to the bank's customers across all lines of business.
PALO ADDS BUSINESS DEVELOPMENT MANAGER: PALO Creative, an advertising and digital media agency in Youngstown, recently expanded its business development and account service team by hiring Don Dragish Jr. as its new business development manager.
As Head of Business Development, Dragish will identify new business opportunities, work with the team to execute marketing strategy and tactics, and serve as the agency's initial contact with potential clients.
The Mahoning Valley native brings decades of marketing agency experience and has managed business development and account services for clients in various industries including aviation, financial services, hospitality and restaurants , real estate development, retirement homes and home improvement.
During his time as owner and creative director of Dragish Marketing, he helped develop and execute marketing plans for several national businesses based in the Youngstown and Warren areas.
He earned a Bachelor of Fine Arts with a concentration in Graphic Design, Marketing, and Advertising from Youngstown State University.
BRITE SUMMER INTERNS: BRITE Energy Innovators in Warren has recruited three summer interns.
Emily Adamczyk assists the marketing and communication department. The Pennsylvania native is studying economics and sociology at Youngstown State University and is expected to graduate in the spring of 2023.
Sahaj Thapa is a graduate student in Mechanical Engineering. He assists in the assembly, management and calibration of BRITE's energy lab instruments.
Lindsay Hayburn assists the Marketing and Communications department as BRITE's new Graphic Design Intern. Lindsay is a senior Visual Communication Design student at Kent State University and will be graduating in December.
NEW DENTIST AT BRAYDICH: Braydich Dental has expanded its practice with the addition of Dr. Brandon Gervasi.
Gervasi earned his Doctor of Dental Medicine degree from the University of Florida College of Dentistry before earning his general practice residency from the University of Arkansas for Medical Sciences.
AKRON CHILDREN'S NAMES TWO VPS: Akron Children's Hospital has named Carole Ettinger as vice president of information services division and Troy Stairwalt as vice president of information security.
In his new role, Ettinger oversees the implementation and support of clinical and administrative software applications, custom software development, system interfaces, vendor management, SharePoint and 0365 collaboration tools, biomedical engineering, customer service and operations.
In his role, Stairwalt will oversee all aspects of information security efforts at campuses in Akron and Mahoning Valley, in addition to more than 60 primary and specialty care locations across Ohio.
Send articles for Business Briefs, New Businesses and People on the Move to [email protected], by fax to 330-841-1717 or online at www.tribtoday.com. The deadline is Thursday 4 p.m.