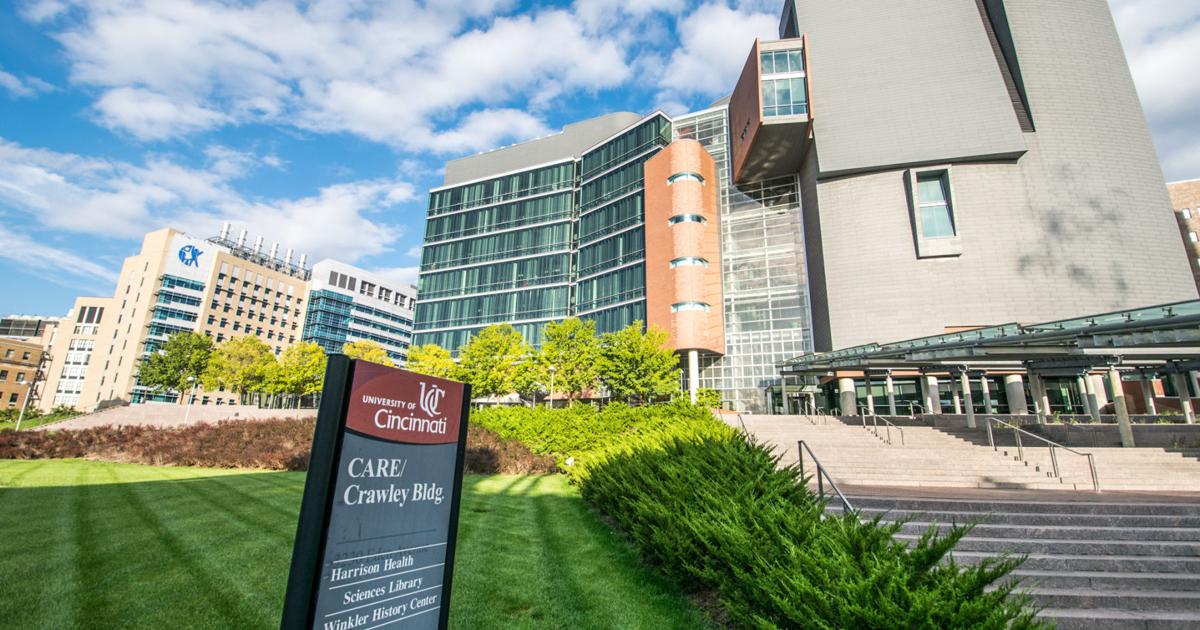 'Archaic and unnecessary': Petition challenges UC's use of live animals in medical training | News
Nearly 14,000 signatories are calling on the University of Cincinnati (UC) College of Medicine to stop using live animals for surgical training. A petition started by Dr. Angie Eakin encourages the university to stop using live pigs for general surgery training, a medical practice spokesperson MB Reilly confirmed in a statement.
"For specialized and advanced surgical training, the college deeply values ​​the use of donated cadavers, inanimate materials and a limited number of pigs each year," Reilly said. "The latter receive ongoing care and monitoring, including anesthesia, to prevent pain and distress."
The petition urges UC to shift from training surgeons on animals to using more accurate simulators.
"Animal-based medical education is on its way out, and for good reason," said Dr. John Pippin, director of academic affairs for the Physicians Committee. "Modern training methods used across the country benefit future patients and physicians, allowing for repeated practice, anatomical configuration that replicates that of a human, and more."
According to Eakin, about 76% of universities, hospitals and residency programs train using these realistic medical simulators rather than the live pigs that UC currently has in its residency program. His message is to urge UC to train highly effective surgeons with non-animal models, and these models may indeed be superior to animal models.
"The Physicians Committee advocates for higher standards in medical education and research, which is one of the reasons we started with a petition to the University of Cincinnati: to help integrate their training in residency in surgery in the 21stcentury."
Eakin thinks the high number of signatures on his petition is important because it reflects the community's opinion on the issue.
"I think it's important because it speaks to the fact that there are many people from all walks of life, both professional and personal, who feel that this type of practice for trading is no longer necessary. And in fact , we can have superior methods rather than using animals," Eakin said. "We want to have the best training for tomorrow's doctors and also for patients."
Eakin is a doctor based in Columbus, Ohio, working as a Telehealth Physician at Forwardhealth. She is also an active member of the Physicians' Committee for Responsible Medicine, which worked with Eakin to petition UC's surgical training practices.
"[The petition] was part of the larger Doctors' Committee movement. They do similar petitions across the country in different medical training programs," Eakin said. "As I'm local here, they asked me to help with a specific purpose."
Other than his residency in Columbus, Eakin has no connection with UC or its College of Medicine. She learned about UC practices through her membership in the Physicians' Committee for Responsible Medicine, which tracks medical education standards across the country.
Although this committee petition gained traction, it was not the first time the organization had learned about training practices using live animals. The group published an article in 2021 where, according to a press release, it was "required to report this information to the USDA and request that it order correction and appropriate sanctions".
An investigation by the U.S. Department of Agriculture's Animal and Plant Health Inspection Service followed the May 2021 report regarding UC allegedly violating animal welfare law by failing to consider alternatives to procedures likely to cause pain or distress to animals.
Following this latest petition and the events of the past year, Reilly issued an identical statement on behalf of the university.
"All methods are designed to train our region's highly skilled and well-prepared surgeons in the most advanced and complex real-world needs, procedures, and techniques, and our surgical training methods are endorsed by our university teaching faculty. and the American College of Surgeons," Reilly said. "In addition, our surgical training is fully compliant with all federal laws, regulations, and guidelines, to which we add institutional oversight."
Eakin's message to UC College of Medicine Dean Andrew T. Filak and other administrators in a position to update the use of live pigs in residency training practices is "to bring this medical training to the standards of many other highly regarded surgeons. training programs."
The comments of Eakin's petitioners echo his sentiment.
"I am shocked that UC is still allowing this archaic and unnecessary method of training," said petition supporter Sheree Sellick. "Animals are sentient individuals, not things to be used and thrown away."
"Universities should be leaders, they shouldn't operate as if they're still in the dark ages," said Corinne Wolpe, another supporter of Eakin's petition. "The use of animals to train surgeons is no longer acceptable."